Small illustrated Chronicle… stemmed from my fascination with the paranormal phenomena. I spent half of the 1990s watching UFO documentaries on Discovery Channel, with great excitement, but with my eyes half-covered. Initially the book was supposed to include descriptions of phenomena from around the world, however the amount of collected material proved to be so large that, ultimately, the collection covers only the phenomena recorded in Poland. The texts come from a variety of sources: from professional studies in the field of ufology, through reports of eyewitnesses, ending with squibs in local papers. Pencil drawings, developed over long hours, are a commentary and complement to the text – sometimes they are grave serious, sometimes maybe grotesque, but always with the respect due to the Unknown.
A short text by an American libertarian economist Leonard Read has provoked me to create a book in black and white. Using only the graphite of the title pencil – the narrator of the entire story – I tried to bring the story to a visual level.The process of development of this simple tool turns out to be a mechanism of complex interpersonal dependencies; pencil strokes turn into piles of planks, on the following pages they are a field of hemp, they form a high-voltage line. In the pencil recipe each of the strokes turns out to be essential, just like woodcutters are essential in clearing, or miners in a graphite mine.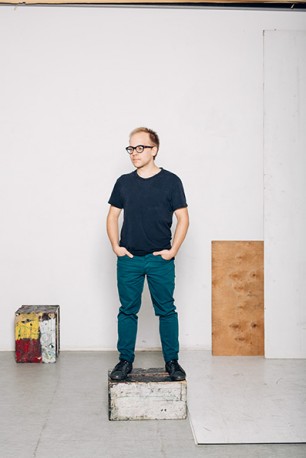 (born 1989)
Studied at the Faculty of Graphic Arts of the Academy of Fine Arts in Warsaw (2010-2015). Scholarships: from the Rector of the Academy in Warsaw for the best students (2011/12, 2012/13, 2013/14); Erasmus (UdK Berlin, 2014); works in graphic design and illustration. First prize from the Muchomor publishing house and second prize from the DwieSiostry publishing house in the 2012 Illustration Startup competition; Grand Prize in the H. Skrobiszewska 5thChildren's Literature Competition (2013); and award in the Association of Graphic Design Artists' competition Design of the Year (2014); bronze prize from Ad Makers Club (KTR) for illustrations #foodproject by StaryBrowar (2015).