How can modernity be tamed? Or vision of the city in Jacques Tati's Playtime.
Jacques Tati in his film Playtime created a vision of a modernist city, the architectural structures of which fully govern the inhabitants, subjected to the power of the urban structure. In order to achieve the effect of extremely modern environment, the director drew inspiration from urban transformation of the 1960s and translated it into the town created for the purpose of the film production, with major elements consisting of easily re-arrangeable rail-based portable glass, steel-and-metal skyscrapers.
The main issue of my thesis is the tension between inhabitants of the city depicted in the film and the architecture that surrounds them. The attempts to appropriate the alienating space carried out by the inhabitants resemble unconsciously used modes of action typical for Situationist International. Thanks to actions of people the city transforms into a space of free and spontaneous play between objects and their users.
Making the city a space open to people through activity of its inhabitants is a subject dear also at our times. The situations proposed in Playtime can also be understood as an encouragement to use creative potential in shaping of our cities.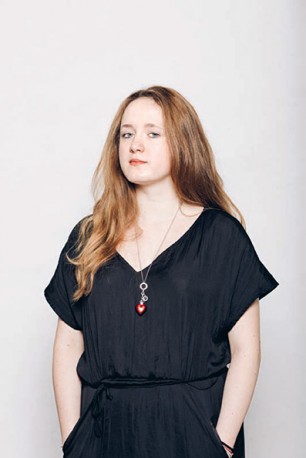 (born 1993)
Studies at the Faculty of Visual Culture of the Academy of Fine Arts in Warsaw, major in history of art (first-cycle studies 2012-2015, second-cycle studies from 2015). Internship under the Erasmus programme held in 2014 in Cluj (Romania) in the SABOT gallery, where she currently works. Co-author of a series of short documentaries under the project ZakładRze (Crafts Workshops) implemented in the Studio of Mental Structures at her home faculty (zakladrze.pl). Participated in the group exhibition of the Studio of Mental Structures LACK (2013).