Project: House took a year and a half of intensive work. The process of building a community, seeking funding, teambuilding, promotional activities, designing, organising and implementing. The culmination of the project was to build a house from natural, healthy and local materials: wood, straw, hemp, clay and stones. My goal was to demystify natural architecture and show its fresh and modern form. Of particular importance for the project was its social aspect: the house has been partially crowdfunded, the construction was executed in the form of workshops in which more than 70 people participated, and the actual blueprint will be open source. Through common construction I wanted to draw attention to the power of collective action and the strength of community.
Collaboration on architectural design: Anka Zawadzka, Jan Dowgiałło
Collaboration on construction design: Maciej Reimann
Building workshops: Daniel Pacek, Szymon Sarnicki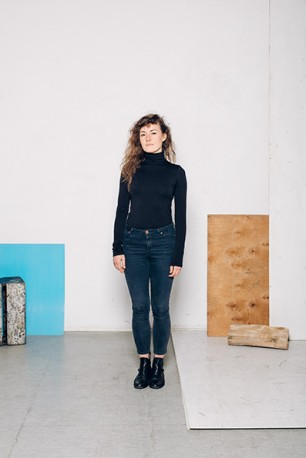 (born 1988)
Studied at the Faculty of Architecture of the Warsaw University of Technology (2008-2012) and the Faculty of Design of the Academy of Fine Arts in Warsaw (2013-2015). Fields of activity: architecture, graphic arts, illustration.