There is a proverb: "It all depends on which side of the fence you are standing". I have two homelands, so for me this film is a visual record of my point of view filtered through knowledge and experience of others – I tried to confront persons who know Iran with those who have only second-hand knowledge.
There is no single main character, all who express their opinions and share their knowledge about Iran are my protagonists. Documentary scenes are intertwined with a comedy commentary. Because each individual's reception of Iran is different, the film is a collage in its nature, made of materials from a variety of sources: personal archives and interviews. In the film, there is no single truth about Iran because, in my opinion, such a truth does not exist.
Photography: Mariusz Grabarski
Sound: Joanna Kamińska
Interviews: Adela Kuźnierska
Interviewed:
Bartosz Andrejuk
Izabela Chamczyk
Bartosz Gil
Anna Husarska
Artur Orzech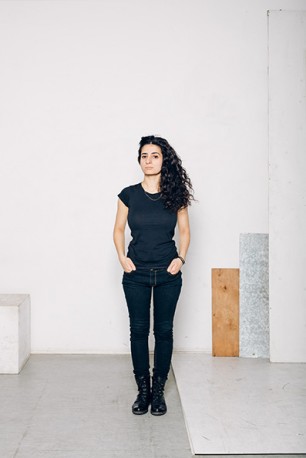 (born 1990)
Studies at the Faculty of Media Art of the Academy of Fine Arts in Warsaw (2010-2015) and the École Supérieure d'Arts et Médias de Caen/Cherbourg (Erasmus, 2014). Scholarships from the Minister of Higher Education (2012/13), the Rector of the Academy (2012/13, 2013/14), the ZAiKS Fund for Promotion of Artistic Creation. Works in photography and film production. Press officer for the Ethnographic Museum in Warsaw. Internships at the Euroshorts Foundation of the Young Cinema and TVP Kultura. 3rd place in the competition for the Euroshorts 2015 Festival's promotional spot. The film Oh my, where is it?!! qualified for the NURT Festival of Documentary Forms in Kielce.