Actual space of RGB colours
The subject-matter of my degree piece is digital image and its virtual environment. It attempts to describe the process of digitalisation and familiarise interactive operation of art. I have described my own practical reflections in the field of image digitalisation. I have explained the process of digitalisation and related creative printmaking process.
Everyone is legal
In my piece I have addressed the issue of social values which are present in each person's life. In the topic of my design project I refer to a quote from Terence: Homo sum, humani nihil a me alienum putto  (I am human, and nothing of that which is human is alien to me).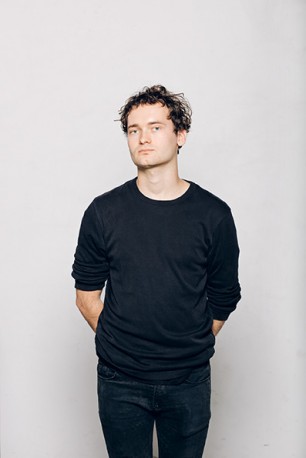 (born 1990)
Studies at the Faculty of Painting of the Academy of Fine Arts in Kraków (2009-2010) and in Warsaw, at the Faculties of Painting (2010-2011), Media Art (2011-2012), Graphic Arts (2010-2015). Works in painting, drawing, graphics and design. Solo exhibitions: LBS, Galeria Koloru, Warsaw, 2011; BUW Poster Gallery: Piotr Pietrzak Posters, 2014, and Every person has the right to be, 2015. Group exhibitions, including: Kinopolska film festival, Institut Polonais in Paris, 2014; Digital image, Ładna Gallery, Sosnowiec, 2014. Poster actions implemented in the urban space.