Log of the New Testament is an experimental space, developed out of the need to show living Christian faith in the modern world. The starting point for my degree piece was development of The Log– an accessible, notebook form of the New Testament with room for notes and prayers.People involved in the project are Christians of all ages, conscious followers of Jesus. In their stories they touch upon current topics, such as sexual identity, self-esteem or chase for success. They talk about how they experience divine interventions on a daily basis.
In my degree piece I address issues that for me are of utmost importance. The issue of human faith and spirituality, as well as the concept of community. I try not to make art "about a subject" that is important to me, but rather create situations that are such a subject – and allow the audience to reflect upon it.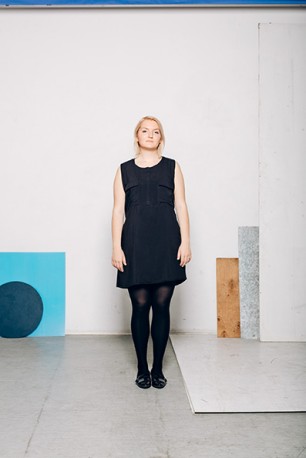 (born 1990)
Studies at the Faculty of Graphic Arts of the Academy of Fine Arts in Warsaw (2010-2015). Works in printmaking, installation and development of exhibition spaces. Participant of many group exhibitions, including National Museum in Szczecin, L. Wyczółkowski District Museum in Bydgoszcz, Kalisz Land District Museum, Polish Institute in Budapest, Test Gallery in Warsaw. Co-founder of the KISSPRINT Association (2012). Member of the Organising Committee of the IMPRINT Triennial (since 2013). Collaborated on development of the exhibition Tadeusz Kantor, Rough Drafts, Foksal Gallery, Warsaw (2015).