My degree piece consists in a proposal for a temporal exhibition dedicated to not implemented architectural and urban design projects from the interwar period in Warsaw, when very ambitious plans for modernisation of the city were developed, and a coherent vision of "monumental Warsaw" was created. I wanted to show the individual projects as parts of a larger whole, and include their evolution into the context of social and political change. Creation of a deliberate exhibition scenario required a deep analysis of an extensive, yet interesting and surprisingly current subject.
Spatial solutions at the exhibition are a kind of synthesis of my research. A major challenge was the choice of the means to express the scale of presented solutions. I wanted to make my exhibition not only a background for exhibits, but also a stimulant for imagination and catalyst for discussion on architecture in Warsaw and possible directions for its development.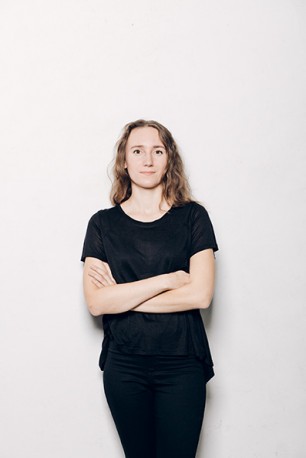 (born 1991)
Studied at the Faculty of Interior Design of the Academy of Fine Arts in Warsaw in the years 2010-2015. Rector's scholarship for the best students of the Academy in the years 2011-2015. Works in interior, furniture and graphic design. She gained experience in an architectural studio in Paris. Participated in exhibitions at WAWA Design and Łódź Design Festival.